RALEIGH, North Carolina (WTVD) — The community is coming together to help a beloved Wake County grocery store employee who had to leave his job behind to battle cancer.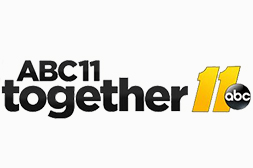 Emil Farag supervised the self-checkout at the Kroger near Wake Forest Road and has worked for the company since 1998. His manager said Emil has formed dozens of personal relationships through the years.
Now, hundreds of people have donated thousands of dollars for him in a matter of hours.
You can check out the GoFundMe page here.
Some customers at the Kroger said the store is missing a little something special without Emil.
"He was always super happy, called everybody my brother," Justin Miller, a customer said. "That's how I knew who he was – it was like every time he would see me, 'Hey, my brother. How are you?'"
"He just embraces every relationship that he has," assistant manager Leo Mokhiber said. "He knows customers by first names."
They said he called everyone "my angel" or "my brother," forging strong bonds over decades – some returning to the store after moving away just to see him.
"Tears running, serious, because they tell me, ask 'I'm not scared about money for gas because I come to see you and say 'Hi, my angel,'" Emil said, describing the experience.