RALEIGH, North Carolina (WTVD) — They were related in circumstance and related in the lesson, but that's about all they share.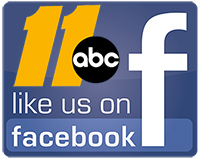 Raleigh Police are confirming two separate robberies in a southeast Raleigh neighborhood related to Internet sales made on the app OfferUp, a Craigslist-style peer-to-peer marketplace. Neither the victims nor suspects have any connection to the neighborhood, located off Battle Bridge Road.
"I don't know why they're coming here," neighbor Robinson Bonilla told ABC11. "If I purchase something online, (the exchange) is not going to be in some neighborhood. It's going to be somewhere in public."
Search warrants obtained by ABC11 show the first alleged robbery took place around 5:45 p.m. February 25 on the 5800 block of Ricker Road.
Stay on top of breaking news stories with the ABC11 News App
The victim, 25, told police he made a deal on OfferUp to buy an iPhone 7 for $410. The seller, he explained, offered the location. During their meetup, the suspect allegedly pulled a gun then ran off with the money.
"He leaned in the car and puts a gun to my face," the victim told dispatchers, according to the 911 call transcript.