FAYETTEVILLE, North Carolina (WTVD) — Fayetteville city leaders are considering a controversial plan in the General Assembly that would bring the Shaw Heights community into the city limits.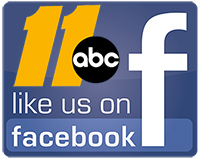 Shaw Heights is a large area off Murchison Road in Fayetteville, on the edge of Fort Bragg. About 1,000 people live there.
The area has been passed over for annexation several times in the past, but now the mostly minority neighborhood is ripe for new growth, and a tax base.
"I had been following it, and I really had hoped it would not go through," said Michelle Pruitt, a Shaw Heights resident.
Pruitt said what may have sounded like a good deal early on, now has some Shaw Heights residents thinking twice about annexation.
"All those things that they are promising us sound good, but for years I've been managing," Pruitt said. "I've not had to complain to anyone about 'come get my garbage; I need this or I need that,' we have been managing it."
Monday night, city council members agreed to tweak the wording in a resolution to support House Bill 109. State Rep. Elmer Floyd filed the bill. He said it is to help the impoverished area.