CARY, North Carolina (WTVD) — It's going to be a very tough ask. Wake County Public Schools Superintendent Dr. Jim Merrill intends to request $56 million more from Wake taxpayers for next year's school district budget.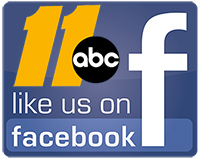 The district hopes the number will be less. But it's planning for a bad scenario and may have to very soon start thinking worst-case.
Armed with what he called, "best guesses," Merrill proposed a $1.6 billion budget to fund the district next school year. That includes a $467 million request to Wake County commissioners. That's $56 million more than last year, a 14 percent increase.
Stay on top of breaking news stories with the ABC11 News App
"It's a dollar amount that again is a guess, not knowing where the legislature might go on this," Merrill said.
The guesswork surrounds a new mandate from the state legislature requiring significantly lower class sizes in K-3. Merrill's budget team estimates it will cost $26 million to pay for the additional 462 teachers it'll take to accommodate the state's requirement.
The district's estimate was calculated without cutting art, music and gym. Merrill is asking for $13 million of the $26 million from the county.