WAKE COUNTY, North Carolina (WTVD) — A Raleigh woman needs your help to find her missing chicken which many people know as the "Lake Boone Chicken."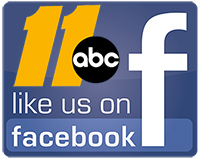 She dresses up the statue in funny little costumes to celebrate holidays and events, and she said someone stole it from its perch outside her driveway on Lake Boone Trail last Friday night.
And the whimsical outdoor ornament means more to the neighborhood than you might think.
A milk carton with his picture on it now sits where the chicken was once perched.
"He's merely known as 'The Chicken' sort of like Cher," Nancy Hight said. Hight is the chicken's owner, although she likes to refer to herself as "spokes-human."
He's dressed for every occasion from honoring Prince to Mardi Gras.