PITTSBORO, North Carolina (WTVD) — Mary Phyllis Horn has lived in her home in Pittsboro for 21 years. She describes her home in the Creekside Apartments as quiet.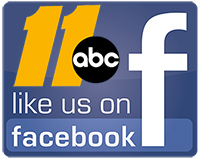 "People are friendly," Horn said.
In fact, Chief Percy Crutchfield with the Pittsboro Police Department said the last two homicides in Pittsboro in recent memory happened in 2014 and in 2002.
That changed on Tuesday.
Police received a call from someone asking them to do a welfare check on a woman in apartment No. 82 in the Creekside Apartments on Creekside Drive. When officers arrived they found the woman inside had been dead for a while.
Pittsboro has only had three recorded homicides in 15 years.
On Wednesday night, after working to identify her and to inform family, police released the name of the woman to the public. They said she was 54-year-old Donna Todd.
They also said based on the evidence collected in her home and the preliminary findings from the North Carolina Office of the Chief Medical Examiner, the case is being investigated as a homicide. The State Bureau of Investigation has been called in to help.