APEX, North Carolina (WTVD) — ABC11 secured a copy of the Wake County Public Schools' plan to combat racism within the school system.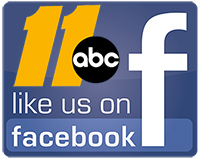 Entitled, "Moving the Work Forward: A Courageous Conversation About Race," many of the provisions are already underway. But for activists and civil rights leaders who attended Wednesday's face-to-face meeting with the superintendent, they want to make sure the district sticks to this plan and they intend to push the district even further.
It was a confrontation caught on camera in March that first forced the issue; Micah Speed, an African-American Wake Forest High School student was taped yanking his white classmate to the ground after what Speed described as months of racist bullying that went ignored by teachers.
Stay on top of breaking news stories with the ABC11 News App
Civil rights leaders and community activists such as Craston Artis and Geraldine Alshamy demanded a meeting with Wake Superintendent Dr. Jim Merrill.
RELATED: LOCAL NAACP TALKS RACE RELATIONS WITH WCPSS SUPERINTENDENT
"Before today we felt like they didn't care," Alshamy said. "They heard us and knew what was going on but just failed to act. "(Now that the meeting has happened) I'm encouraged, I'm encouraged.