Prince William, Princess Kate, Prince George, Princess Charlotte and more of the royal family were on hand to celebrate the queen's official birthday over the weekend.
Queen Elizabeth II turned 91 earlier this year, but June marks the Trooping of the Colors, the queen's official birthday celebration.
Prince George especially stole the show during the festivities.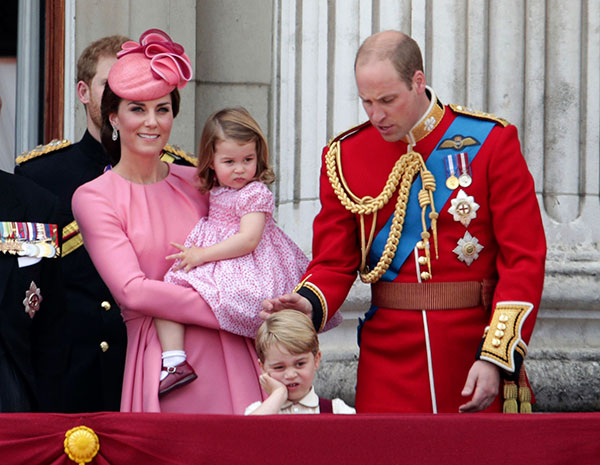 Kate, The Duchess of Cambridge, holds Princess Charlotte with Prince William at right and Prince George, foreground, on the balcony of Buckingham Palace.
See photos of Prince William, Princess Kate, Prince George, Princess Charlotte and all of the royal family through the years in the gallery above.
Report a Typo