A cold front moving in from the west will serve as a focal point for showers and thunderstorms across the region tonight. There is a threat of some severe storms this evening. Periods of rain and a thunderstorm will persist through the night as the cold front slows its eastward progression. Lows will be in the upper 60s and low 70s.
The cold front will get hung up in the vicinity tomorrow, so there can still be a shower or thunderstorm around, especially from the Triangle on south and east. There will be a better chance for dry weather to the north and west. Highs tomorrow will be cooler, mainly in the low and mid 80s. But the humidity will still be high, although you might notice a drop near the Virginia border.
Wednesday will offer only the chance for a few showers as slightly drier air moves in. But scattered showers and storms will return late in the week as deep moisture returns to the region.
Have a great evening!
Chris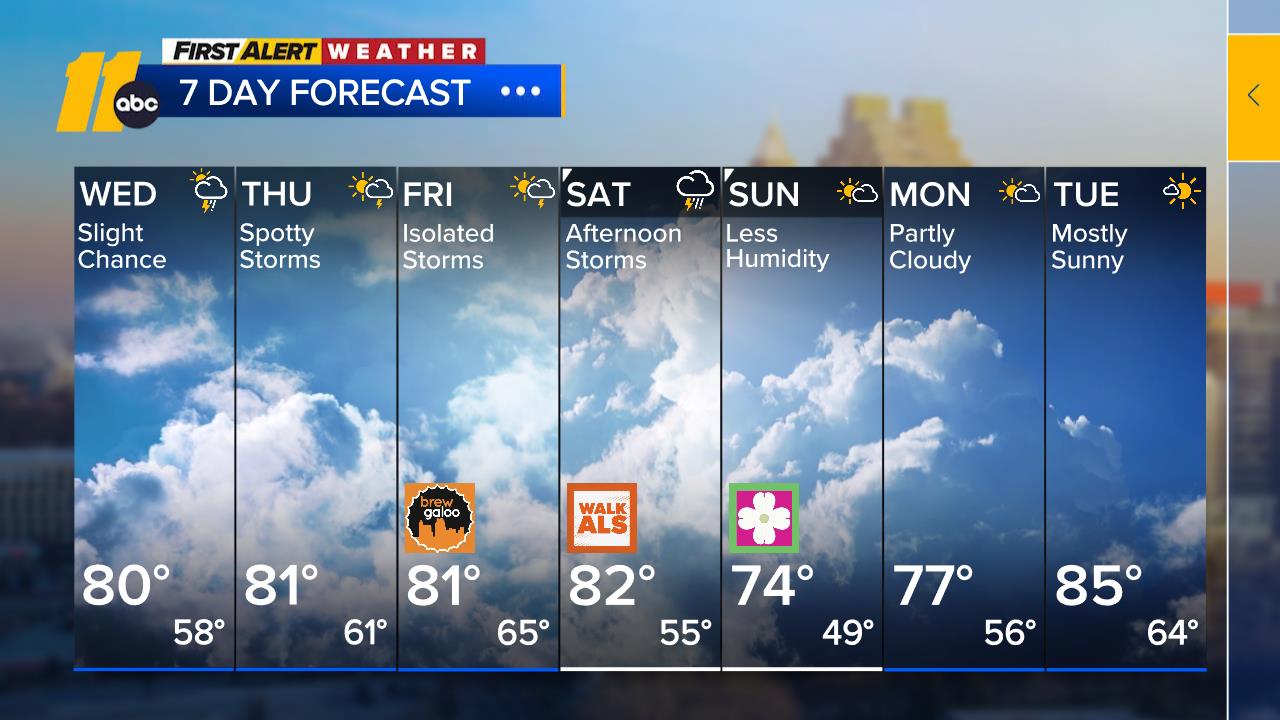 Report a Typo