Last week brought high temperatures in the upper 90s in many places, the hottest readings of the year so far, and it will get even hotter later this week.
Before that, spotty afternoon and evening thunderstorms today along with areas of cloudiness, will limit afternoon temperatures to around 90.
As hot high pressure takes full control later this week, we will see abundant sunshine the second half of this workweek. This will send temperatures into the middle 90s for tomorrow and Thursday, and to around 100 on Friday. Of course, all this heat and humidity will lead to stray afternoon or evening thunderstorm, but they will be few and far between.
Early indications are that the extreme heat will ease early next week and more typical midsummer temperatures will return, along with a better chance for cooling thunderstorm downpours.
Have a great Tuesday!
Bigweather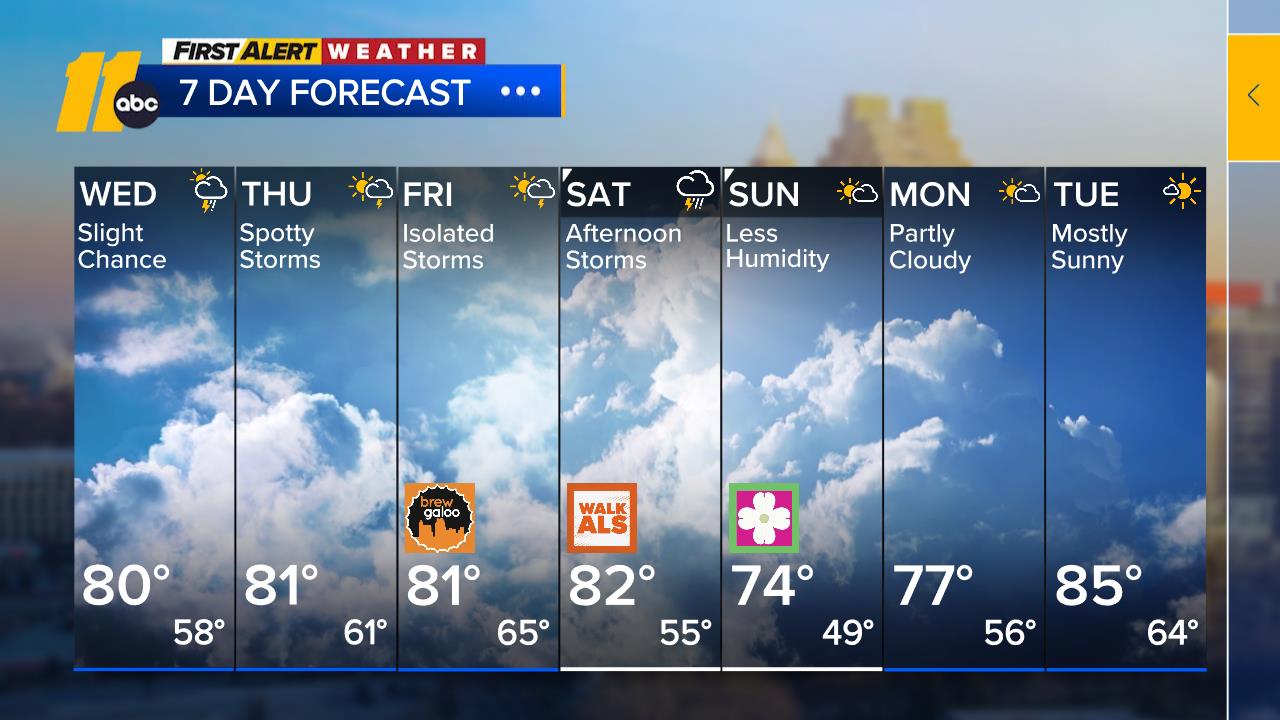 Report a Typo