This warm and sticky air mass that Hurricane Nate pulled into Central North Carolina will remain with us today.
The high relative humidity will contribute to plenty of cloudiness and there will be a few showers and thunderstorms popping up around the region this afternoon. High temperatures will be in the mid to upper 80s.
A front moving in from the north will trim temperatures some tomorrow, and even more on Friday. This front will help bring a few showers and perhaps a thunderstorm tomorrow, then there still could be a shower on Friday.
A somewhat drier air mass will filter into our area over the weekend. The result will be more sunshine, lower humidity and cooler nights.
By Monday we see a surge of warm, and humid, air again with highs back in the mid-80s, but this one will be short lived. A front will drop through late Monday with showers and storms, and it brings more typical temps. By Tuesday the highs will be in the lower 70s.
Have a great Hump Day!
Bigweather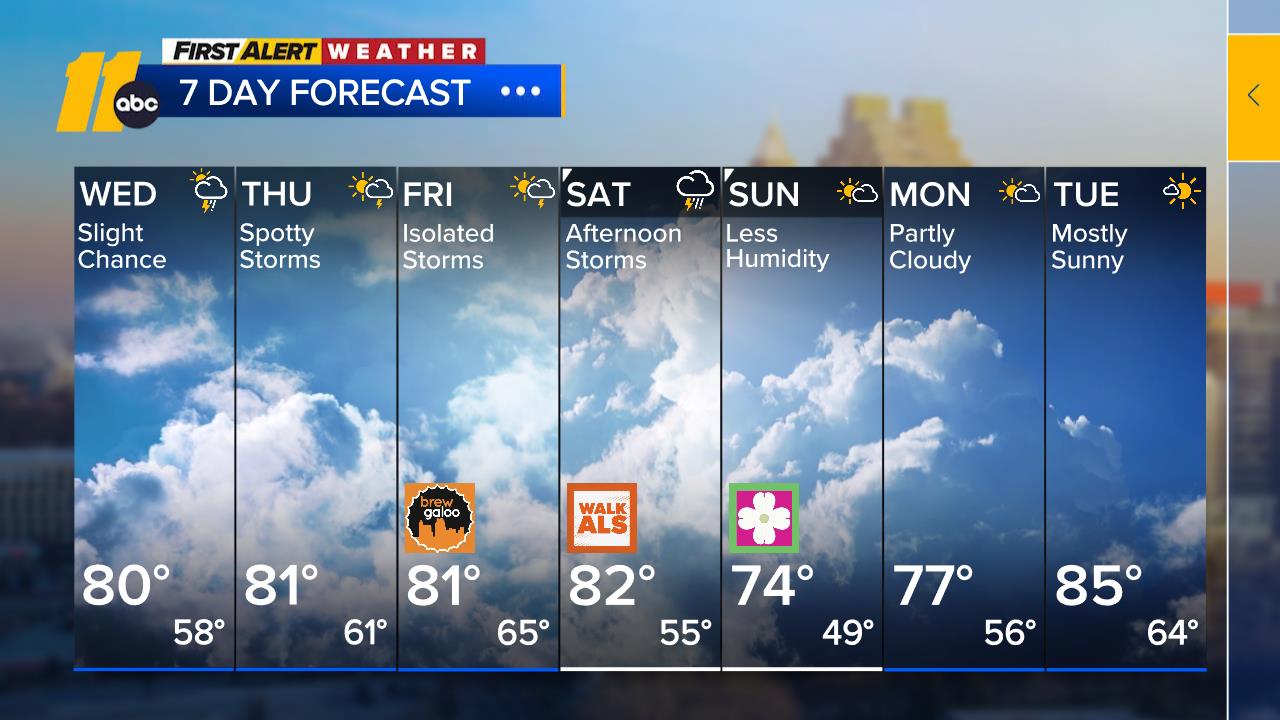 Report a Typo